To be a partner it means: ne part of our tribe, believe in our projects and being part that our dreams become reality.
How? Contributing monthly with a monetary donation, so can keep going with our mission in Africa.
If you can commit yourself on monthly bases, we are glad to get a sporadic donations from privates as from factories.
You can make your donation in our current account using the data that we are providing you as it follows or make your contribution through PayPal.
GABRIEL MELO
Electronic Engineer volunteer in Kenya since March 2019.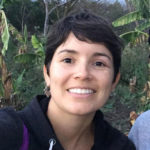 MARILUNA GUZMÁN
Agronomist, volunteer in Kenya since May 2019.
KARLA JIMÉNEZ
Civil Engineer volunteer in Eswatini since August  2019.